If you're trying to decide when to sell your house, there may not be a better time to list than right now. Las Vegas median home price is the highest it's ever been at $405,000. The ultimate sellers' market we're in today won't last forever. If you're thinking of making a move, here are four reasons to put your house up for sale sooner rather than later.
1. Your House Will Likely Sell Quickly
According to the Realtors Confidence Index released by the National Association of Realtors (NAR), homes continue to sell quickly – on average, they're selling in just 17 days. As a seller, that's great news for you.
Average days on market is a strong indicator of buyer demand. And if homes are selling quickly, buyers have to be more decisive and act fast to submit their offer before other buyers swoop in.
2. Buyers Are Willing To Compete for Your House
In addition to selling quickly, some homes are still receiving multiple offers. That same survey shows sellers are seeing an average of 4.5 offers, and they're competitive ones. The graph below shows how the average number of offers right now compares to previous years: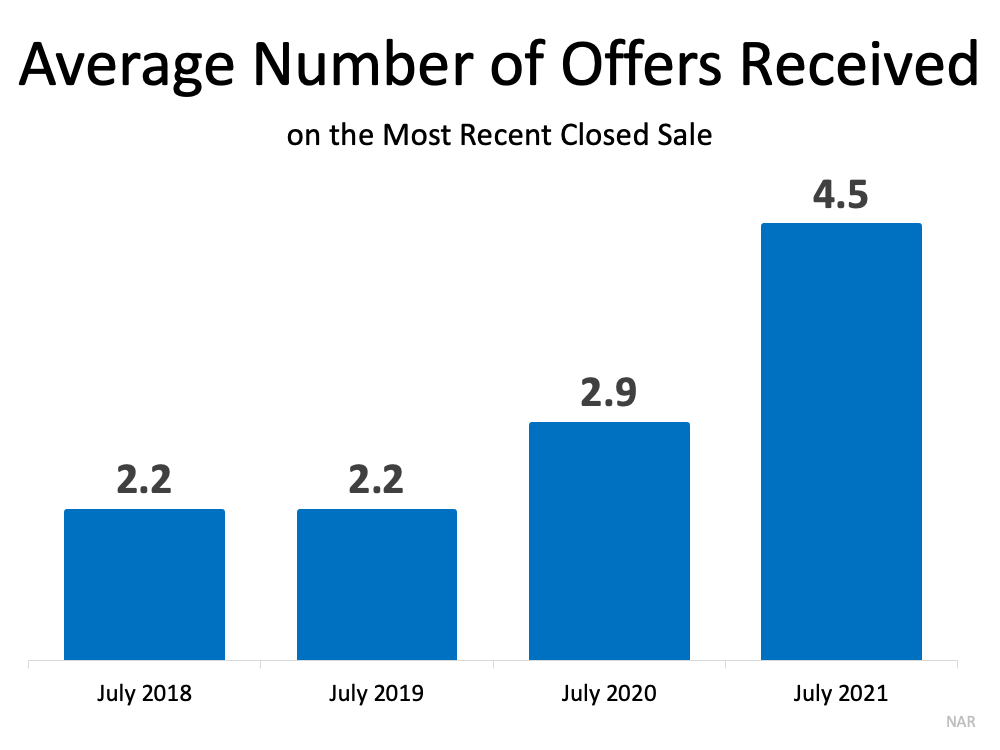 Buyers...