We're currently experiencing historically low mortgage rates. Over the last fifty years, the average on a Freddie Mac 30-year fixed-rate mortgage has been 7.76%. Today, that rate is 2.81%. Flocks of homebuyers have been taking advantage of these remarkably low rates over the last twelve months. However, there's no guarantee rates will remain this low much longer.
Whenever we try to forecast mortgage rates, we should consider the advice of Mark Fleming, Chief Economist at First American:
"You know, the fallacy of economic forecasting is don't ever try and forecast interest rates and/or, more specifically, if you're a real estate economist mortgage rates, because you will always invariably be wrong."
Many things impact mortgage rates. The economy, inflation, and Fed policy, just to name a few. That makes forecasting rates difficult. However, there's one metric that has held up over the last fifty years – the relationship between mortgage rates and the 10-year treasury rate. Here's a graph detailing this relationship since Freddie Mac started keeping mortgage rate records in 1972: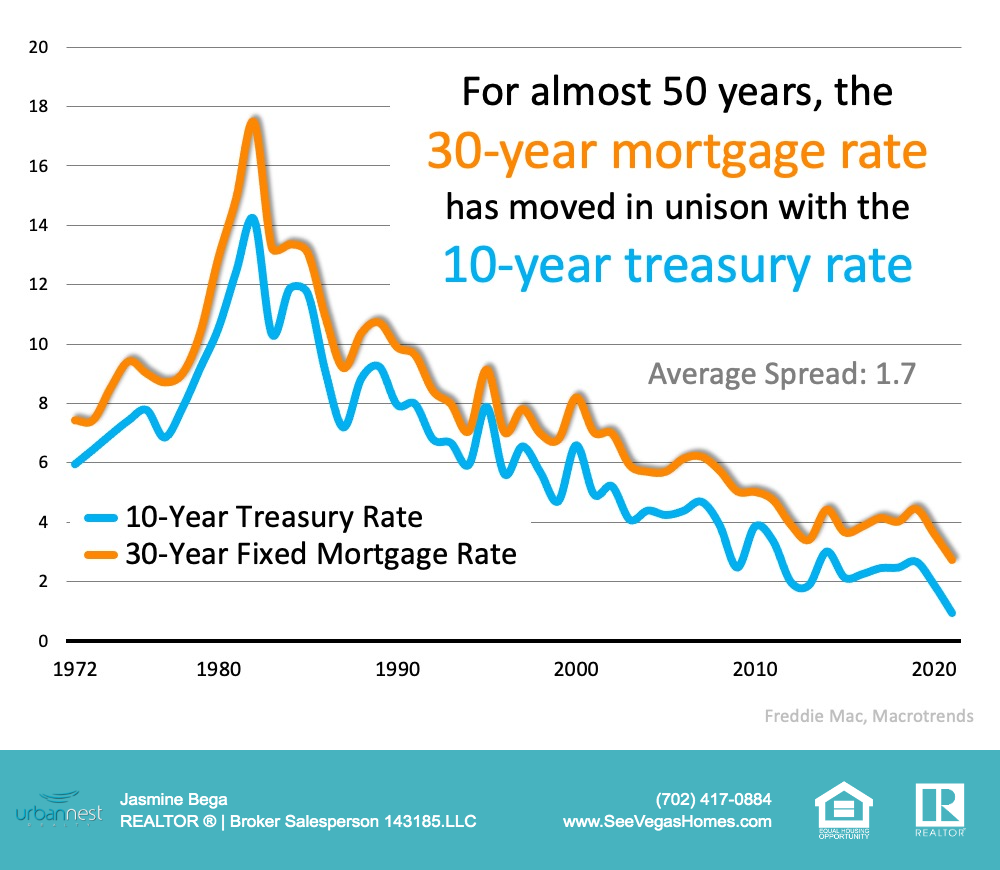 ...